Welcome to McClellan Park!
Click for local area weather forecast

Page last updated: July 9, 2018
McClellan Conference Center
The Sierra Division of the Pacific Coast Region and the Feather River Rail Society invite you to
attend the Diamond Rails Forever 2019 Joint PCR/FRRS Convention in Sacramento, California, at the McClellan Convention Center, 5411 Luce Ave, McClellan Park, CA 95652. (MAP) Your committee team has reserved several rooms within the Center for clinics, presentations, the banquet, and the PCR breakfast. A map of Convention Center will be provided here in the near future.
Lions Gate Hotel.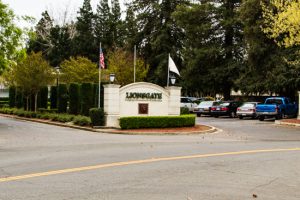 Hotel facilities will be provided by the Lions Gate Hotel, a short walk from the convention center (3410 Westover St, McClellan Park, CA 95652). For more information visit our Hotel page.

GUEST SPEAKER: NMRA PRESIDENT CHARLIE GETZ.
The PCR 2019 Convention Committee is pleased to announce that our Banquet guest speaker is NMRA President Charlie Getz. Brief bio:
NOTE: For those planning to purchase anything at the convention, we do not have the capability to accept credit cards. Cash or check payment only.
NOTE: To attend the convention, you must be a member (or join) one of the two organizations but it is NOT necessary to be a member of both.