Welcome to McClellan Park!
Click for local area weather forecast

Page last updated: April 28, 2019
McClellan Conference Center
NOTE: The Early Bird Special Registration pricing has ended. The Registration package price is now $155.00. Online registration has now ended. You can still register at the convention. To save time, download the

registration form

, complete and print and bring with you.

The Sierra Division of the Pacific Coast Region and the Feather River Rail Society invite you to
attend the Diamond Rails Forever 2019 Joint PCR/FRRS Convention in Sacramento, California, at the McClellan Convention Center, 5411 Luce Ave, McClellan Park, CA 95652. (MAP) Your committee team has reserved several rooms within the Center for clinics, presentations, the banquet, and the PCR breakfast. A map of Convention Center will be provided here in the near future.
Lions Gate Hotel.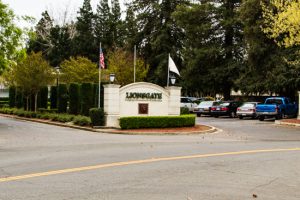 Hotel facilities will be provided by the Lions Gate Hotel, a short walk from the convention center (3410 Westover St, McClellan Park, CA 95652).

Hotel Rooms are sold out.
See our Hotel page for alternate hotel room information (2/18/19).
GUEST SPEAKER: NMRA PRESIDENT CHARLIE GETZ.
It is our great pleasure to say our guest speaker will be our recent NMRA President, Charlie Getz. He has had an eventful term, to say the least. Charlie will be speaking on "Reflections on a Life in Model Railroading."
Charlie Getz was born in Japan in order to be near his mother.  His parents were stationed in Japan as part of the Occupation Forces under McArthur.  This heritage led Charlie to a life-long love of Rice and Brass Engines. On a recent trip to Tokyo, Charlie was able to visit Tenshodo and Tokyo Disney. He became a hobbyist in 1961 with a Christmas present of a Mantua General in HO and has dabbled in HO, HOn3, On3, N as well as a few miscellaneous scales. He has built 4-5 layouts over the years but nothing recently although ending up with the San Juan Central, A MR project railroad as well as pieces of Whit Tower's ALP and even a scene from Jim Vail's memorable HOn3 layout. If you cannot build, borrow.
For more info including menu, please see the Banquet page.
SPECIAL EVENT – Meet the Zephyrettes!

A terrific way to commemorate the 70th Anniversary of the California Zephyr with a chance to talk to some wonderful ladies who rode and worked as an essential part of the California Zephyr team.
There will be 10 former Zephyrettes attending. They will be available each day for a meet and greet opportunity. Be sure to drop by and meet the ladies  and enjoy their stories, memories, and memorabilia.
Check the schedule for time and location each day.
From Wikipedia: The California Zephyr was operated by the Chicago, Burlington and Quincy Railroad (CB&Q), Denver and Rio Grande Western Railroad (D&RGW), and Western Pacific Railroad (WP) between Chicago and Oakland along what is today called the Central Corridor and Feather River Route via Omaha, Denver, and Salt Lake City. It was discontinued in March 1970 – the only of the three trains not still operating when Amtrak took over service.
Outside/Prototype Tours
All tours have now been arranged including transportation for most. Please see the Outside/Prototype Tours page for the complete list of tours with pricing. Tickets can be purchased from the Company Store page.
Modular Railroads
Due to a change in location, we are pleased to announce that there is now room available to host several modular railroads. Planned from the start is the Caspar, South Fork, and Eastern Railroad – Tom Knapp's impressive logging road. In addition, we now also have Northern California Free-mo and the Sacramento Modular Railroaders (SMR). SMR will host it's operating sessions at the convention now. All modular railroads will be in the large Hall A where the vendors and the contests will also be located. Be sure to visit the hall often.
Convention Cars
We have two beautiful cars from Kadee for this convention. They are the Tidewater Southern 50' PS1 cars, road numbers 501 and 519. Due to availability, we have 150 of #519 and 75 of #501 so get your 2-car sets before they go. Cost is $35.00 for a single and $68.00 for the 2-car set (plus tax).

They can be ordered as part of the Registration process  or, if you've already registered but have decided to order more, from the Company Store.
Bonus: There was an excellent article about these cars written by Eugene Vicknair and published in Issue No. 50 of the Western Pacific Headlight . The staff at the Headlight has graciously agreed to print copies of this article which we will include with each car/set purchased. 
NOTE: There are two options for ordering cars now. If you cannot attend the convention, we now have a new option at the Company Store that will allow you to order the convention cars to be shipped.

Convention Polo Shirt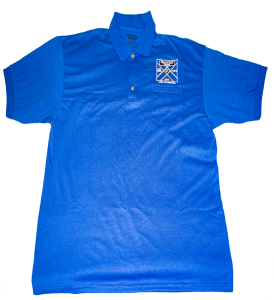 The Convention Committee has also made arrangements for a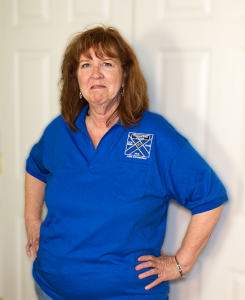 convention polo shirt with an embroidered convention logo on the pocket. Cost is $30.00 each.
The shirts come in a variety of sizes (from Small – 5X large) but can no longer be ordered for pickup at the convention. Shirts can be ordered from the Company Store still and will be shipped after the convention.
NOTE: For those planning to purchase anything at the convention, we will have the ability to accept credit cards. Cash or check payment are also accepted, of course.
NOTE: To attend the convention, you must be a member (or join) one of the two organizations but it is NOT necessary to be a member of both.