Convention Hotel Information
Page last updated : October 5, 2018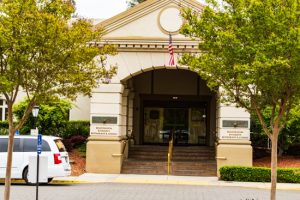 Diamond Rails Forever PCR/FRRS Joint 2019 Convention hotel is the Lions Gate Hotel at 3410 Westover St, McClellan Park, CA 95652. (MAP)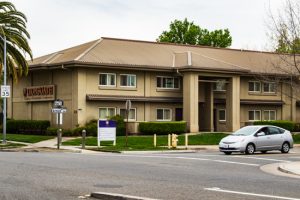 The hotel is not ready to start accepting reservations yet. Reservations will open on January 15, 2019.

Rooms



We have negotiated special rates for the convention. Cost is listed for each room type below:
Standard single room: $109.00/night
Single suite: $139.00
Two bedroom/bath suite: $209.00
View rooms: https://www.lionsgatehotel.com/accommodations/
Once reservations are open on January 15, 2019 – a special link will be provided to reserve rooms at the convention rate.
Making Reservations
Why Should I Stay at the Convention Hotel?
It is important to note that the convention committee must commit to a block of rooms as the incentive to get access to all of the space needed for the clinics, contests, banquet and other events offered to convention attendees.
If we don't fill the room block as required, it will cost the convention a substantial additional amount. We priced the convention to keep it a low cost event for our attendees. Please help us ensure this low cost by staying at the convention hotel. We're sure that you will be pleased with your decision.
Lions Gate Hotel
3410 Westover St,
McClellan Park, CA 95652
Phone:

(916) 426-9593